English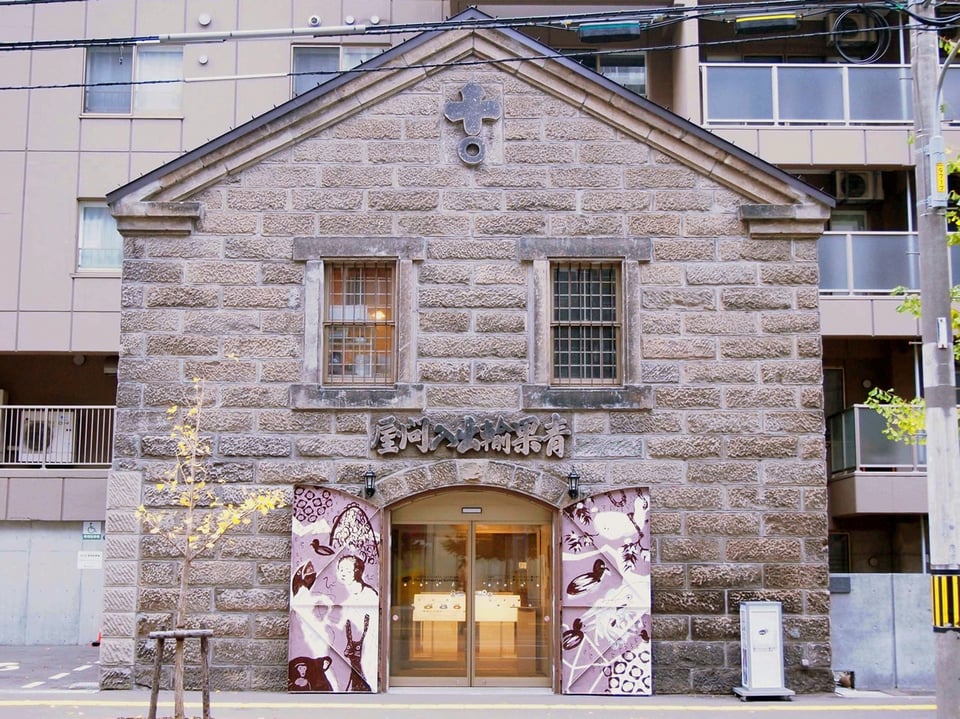 Hue Universal Gallery (HUG)

[About HUG]
 Hue Universal Gallery (HUG) has been open since March 2015. "Hue" is an abbreviation for "Hokkaido University of Education".
 The aim of HUG is to offer and propose results we have been cultivating as a flagship of visual arts, music, and sports education in Hokkaido. You can enjoy various of events in HUG: exhibitions, concerts, public viewings, movie screenings, lectures, workshops, and so on.
 We aim to create a new lifestyle, education, and culture business through cooperation with people in Hokkaido. Please look forward to the experimental space which asks intellectual curiosity, free expression, diversity of quality in Hokkaido: HUG!

[About the Building]
 The warehouse of HUG is made of "Sapporo- Nanseki." "Nanseki" means soft stones.
 In 1931, it was constructed as a storage house of the vegetable wholesaler "Yuzaki Tsunejiro Store."
 After that, it had used in many ways: a storehouse of the brush company, a restaurant, and a cafe.
 It has been reproduced using original stones even once it was dismantled.
[Address]
 Sapporo Nanseki Kura, Kita 1-Jo Higashi 2-Chome 4-Banchi,
 Chuo-ku, Sapporo-shi, Hokkaido
 060-0031
 Japan

 HUG is the stone warehouse combined with the apartment.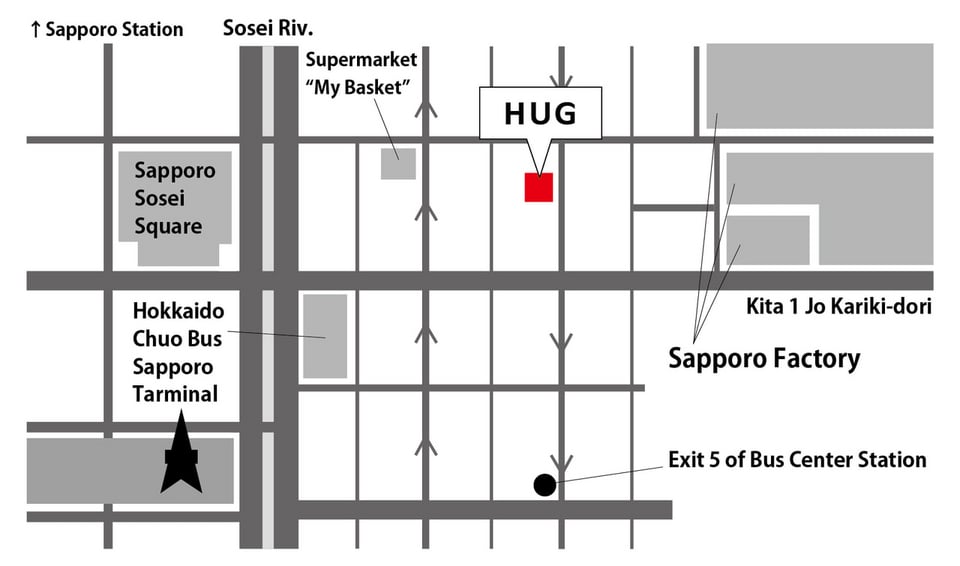 ▶︎HUG_map_English(pdf)
 ▶︎Google Maps
Subway: 5 minutes on foot from exit 30 of Odori station (Sapporo Sosei Square)
7 minutes on foot from exit 27 of Odori station (Sapporo TV Tower)
5 minutes on foot from exit 5 of Bus Center station
10 minutes on foot from exit 21 of Sapporo station
9 minutes on foot from exit 7 of Sapporo Ekimae-dori underground walkway (Chi-Ka-Ho)
[Opening Hours]
 12:00-20:00
 Tue. and New Year's holidays are closed.

[Contact Us]
 Tel: 011-300-8989
 E-mail: hug@j.hokkyodai.ac.jp